Improve Energy Efficiency With Upgraded Attic Insulation
Many homeowners in South Dakota have insufficient attic insulation, and oftentimes they don't even realize it. Could this be you? If your home is wasting energy by leaking conditioned air, you could be losing hundreds of dollars annually on high utility bills. We don't want that to continue. The Roofers & Restoration is available to come out to your home and evaluate your existing insulation. If we find that you could benefit from added blown-in insulation, we'll provide you with a free estimate for the project. Contact us today to get started!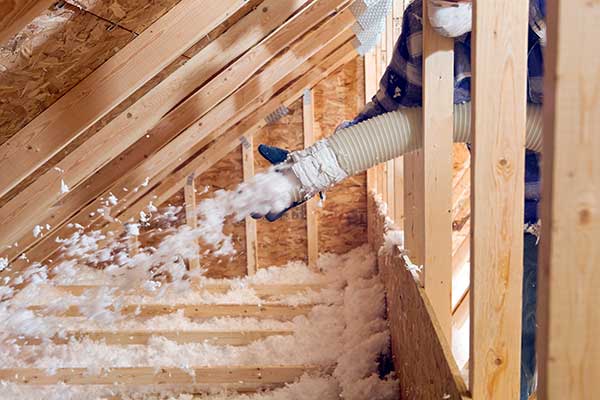 Do You Have Insufficient Attic Insulation?
It can be difficult to tell whether your attic is sufficiently insulated, but here are a few signs that you should call for a professional assessment:
Insulation lies below the floor joists
Moisture or leaks in the attic
High energy bills
Signs of bugs or mice
Cold drafts in your home
Insulation is measured by its R-Value. When we come out to your home, we'll assess your insulation R-Value and make our recommendations from there.
Our Blown-In Attic Insulation Service
We install high-quality blown-in insulation when added insulation is needed in a home's attic. The blown-in application allows us to fill every nook and cranny, so that energy loss is blocked and conditioned air is contained inside of the home. We use only the top products for home insulating, so if you need new insulation, you can rely on The Roofers & Restoration for quality that lasts.
Ready for a Consultation About Insulating Your Attic?
For the low cost of added attic insulation, you could save on your energy bills and enjoy a more comfortable home. Contact The Roofers & Restoration today to schedule an assessment! Call us at (605) 881-9770 or fill out the contact form to send us a message and we'll get back to you ASAP.